Call Us Today 310/859-7193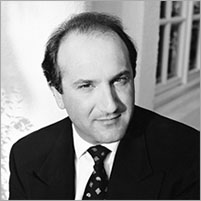 Dr. John H. Joseph is a Facial Plastic Surgeon who has a prominent practice in Beverly Hills and is an Assistant clinical Professor at UCLA. He specializes in Aesthetic Facial Plastic Surgery but is also involved in congenital and traumatic facial reconstructive cases.
Read more
Skin Care
Nerida
With over 30 years of hands-on experience, Nerida has built a celebrated career with her distinctly individualized approach to skin care.

Born in Australia, she chose at an early age to devote her life to understanding and caring for the skin. Her education began in 1978 at Cie Therapy in Sydney, Australia. At age nineteen she opened her first facial center and her second location two years later. Nerida is certified in Iridology, Reiki, Kinesiology, and Bush Essences and also received Certificates of Distinction from Australia's Academy of Nutrition and Health.

In 1991, Nerida established her base in Beverly Hills, California, where she continues to build an impressive client list and educate other skin care professionals on her personalized approach.

Nerida has been profiles in over 60 prestigious beauty publications. She sits on the Editorial Advisory Board or NewBeauty Magazine, was named one of the Top Facialists in the country by Elle and SELF Magazine, and was the only finalist among 50 dermatologists to be listed as a Skin Expert by Elle.