Call Us Today 310/859-7193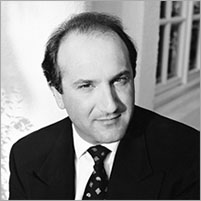 Dr. John H. Joseph is a Facial Plastic Surgeon who has a prominent practice in Encino and is an Assistant clinical Professor at UCLA. He specializes in Aesthetic Facial Plastic Surgery but is also involved in congenital and traumatic facial reconstructive cases.
Read more
Welcome to Our Website
Hello and welcome to my website. I hope you find all the information helpful in researching the many options that are available to enhance one's appearance. If you have any questions please feel free to call my experienced and knowledgeable staff. Looking forward to meeting you.

"When you're here, it's all about you - no one else"
Through a straightforward approach to cosmetic facial surgery and putting patient interest first, Dr. Joseph has built up a practice driven by word-of-mouth recommendations. "The ultimate compliment is when patients not only come back but recommend their family and friends to me as well. This word-of-mouth way of business has helped me grow my practice." With 23 years of experience, Dr. Joseph has acquired the knowledge and skill that's self-evident in the numerous happy clients whose goals he's helped achieve.
FDA Clinical Trials
An integral part of Dr. Joseph's practice is his work as Director of the Clinical Testing Center of Beverly Hills. The Center is located adjacent to his surgical center. Here, Dr. Joseph and his staff administer FDA Clinical Research trials funded by research grants. New drugs and clinical procedures in development are studied under stringent State and Federal guidelines. These studies are vital to determine the safety and efficacy of all medications/products before approval for patient use.
For more information on clinical testing trial, please visit www.clinicaltestingcenter.com or call (747) 998-5160.
More